Hardscapes / Masonry
in Boonton Township, NJ
Kohut & Son Landscaping provides hardscapes and masonry services for residential and commercial properties in the Boonton Township area.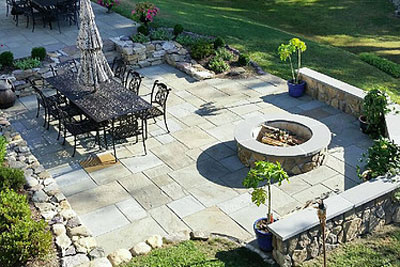 Patio
Our landscaping team can design and install new patios of any style, from a simple concrete slab to an intricate, custom layout, including bi-level, oval cutouts, and unique pattern stone patterns. We also provide patio repairs for crumbling concrete, broken stones, and cracks. Enjoy more of the outdoors this summer, entertain friends, or enjoy a cold drink on your newly designed patio. Whether you're looking for a small patio for your backyard or a large, commercial patio for your business, we have the equipment and experience to exceed your expectations.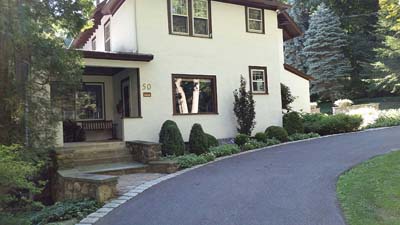 Paver Driveways
Our Boonton Township landscapers also build, repair, and replace driveways constructed with paving stones. Paver driveways are growing in popularity due to their durability, resilience in extreme temperatures, and the polished, distinctive look which is great for curb appeal. We use only the highest quality interlocking brick pavers, creating a straight, horse shoe, or custom-shaped driveway for an affordable cost.
Bluestone Walkways
An elegant choice for any home, we also install bluestone driveways. Options include a gravel, tile, or solid slab format. Bluestone is a type of sandstone composed of centuries old sand deposits. With proper installation, sealing, and drainage techniques, these driveways will not crack, flake, or fissure. Our landscapers can repair, install, or replace bluestone pavers for any property in the area.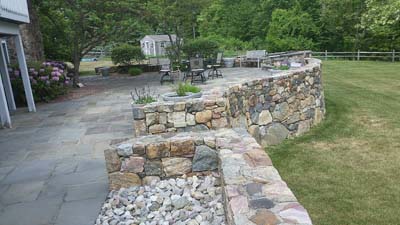 Stone Walls
Kohut & Son Landscaping also provides stone wall installation, repair, and replacement. We build short stone walls for flowerbeds and windowsill gardens, retaining walls for individual residential yards, and larger walls for subdivisions, and tall, custom retaining walls for commercial properties such as golf courses, hotels, resorts, and office parks.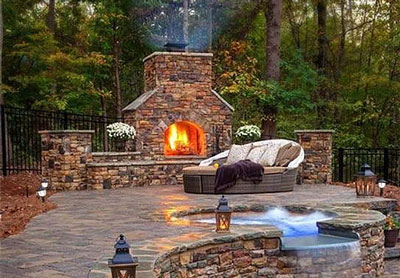 Outdoor Fireplaces
Bring the warmth of a crackling fire into your backyard with a custom built outdoor fireplace from our professional landscapers. We can design, install, replace, or repair your outdoor fireplace, working with freestanding designs, as well as fireplaces built into grill and bar units.